Detour: "Reeds"


Here is No. 2 in all its glory: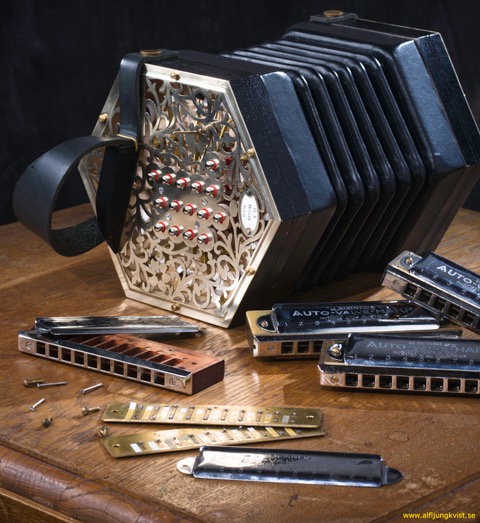 See? Not at all bad.


"Reeds"

But what are all the harmonicas doing there? They are there, because this is a PR photo for "Reeds" - the duo I've shared since 2016 with Joel Andersson, an amazing, young, Swedish harmonica player.

But why are they in bits and pieces?! Because Joel is also a
Hohner Affiliated Customizer
- he makes, according to many, some of the very best harmonicas in the world. Should that tickle your fancy, then here is the place:


http://jaharmonicas.com/
Here's what we do:
Click the Full Screen symbol, and select HD quality 1080 (Tested on Safari and Firefox on a
desktop
Mac).

Right. Back to the instrument...it's a WiMo...
Next
Previous