Finishing the bellows frames
Another interesting router tool (the reed pan router) now enters the stage, though here is used only for a simple task: the cut-outs for the end bolt brass inserts: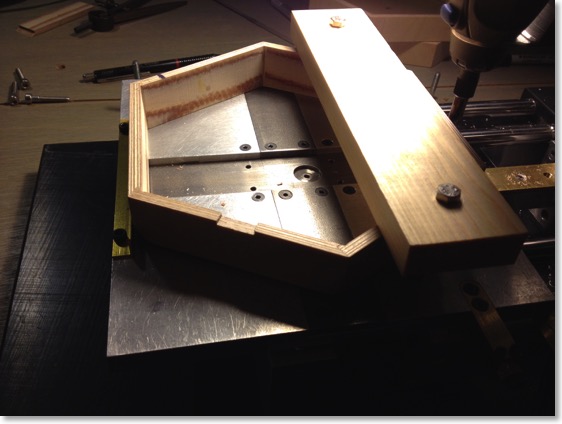 After that Another Jig Will Do - for drilling the holes in the inserts: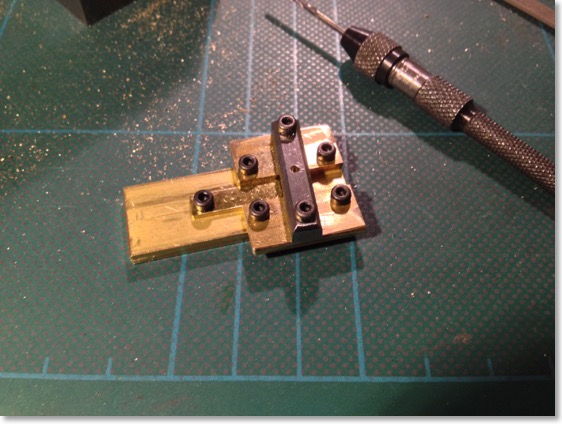 Here we are: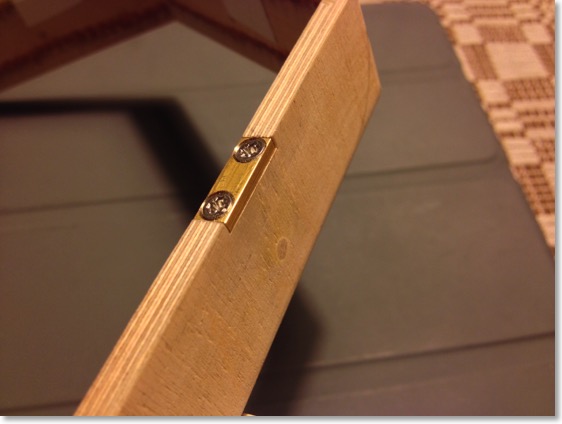 The end bolt holes are marked on the
end box frames
, drilled (2 mm) and used as mark-up on the brass inserts (for 2.5 mm bolts (Wim Wakker, The Concertina Connection)). By now,
everything
is clearly marked with a pencil - left & right, up & down, inside & outside etc.

You can also see the trace of the hole for the screw in the "inner taper"-jig. It is plugged with the same great 3mm birch wood grill skewers I've used before.

The "extras" (0.4 ply + 0.6 veneer) are added to the end box sides and two cosmetic 90° tracks à la Jeffries are routed into them. The bellows frames corners are rounded. So, here we are: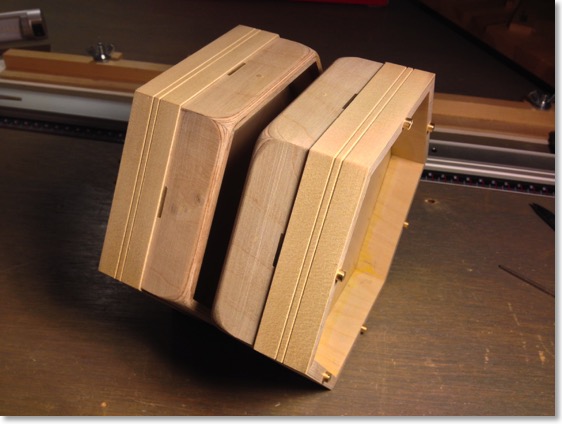 Colour? Laquer? It will be the Henry Ford version: any color, as long as it is black.

What's next? Reed frames? Reed pans? Action levers? Buttons? Bushing boards? End plates? Bellows?

Never a dull moment... time for a break.


Next
Previous