Over the summer -

– I did other stuff, and prepared for three bellows: a replacement bellows, a tuning bellows and one for the instrument.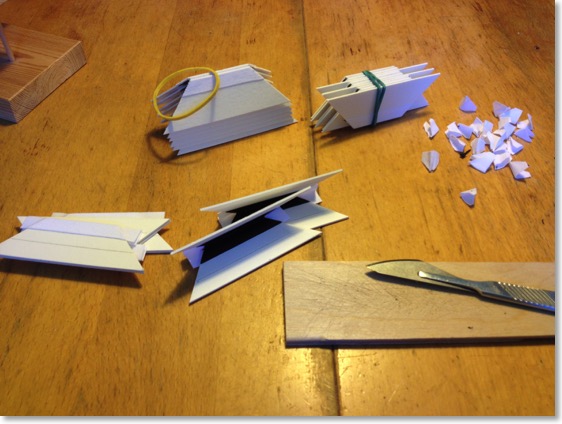 Then I got back to the router and changed the offset (I can hear some asking "Why not make it adjustable?"). Not so easy: the steel pin sits on a 2 mm, flat piece of brass that can slide back and forth – you can see it sticking out from under the reed pan in the photo below.

It is this movement that I use to adjust the position of the reed pan on the table. When the table is fully "in", the dovetail router bit's edge should be touching the half-moon shaped pencil marks you can see (you can also see them on the reed pan-in-progress in the Wheatstone film). The walls act as a reference for the tracks: the reed pan is turned until it hits the little brass arm (which has an adjustable end point), and then fixed.


Result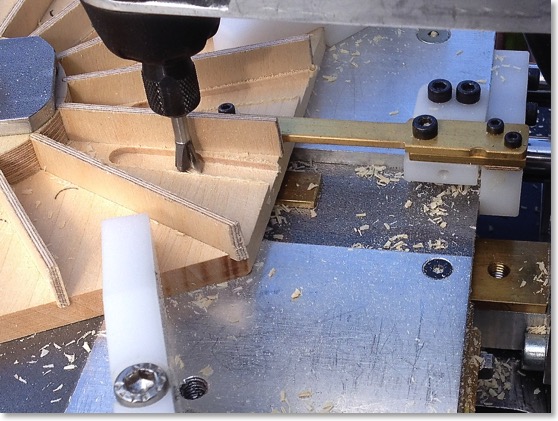 Much better (the router is stopped in the middle of the "return movement" – there is still a little wood left to remove).


Next
Previous